---
Posted by
laffen
Sony Ericsson is using social media to create buzz about their CES announcement next week. Could these images be of the Xperia Arc HD?
Esato News
"Something big is coming" says Sony Ericsson on Google Plus. We wonder: How big?
Xperia Nozomi and Xperia Nyphon is two rumoured devices we have seen before. The Xperia Nozomi are said to have a large 4.3 inch display with a 720 x 1280 pixel resolution. This model could be characterized as "big" and we are expecting this model to be announced at CES next week, or at Mobile World Congress next month. The previously leaked spy photos of the Nozomi does have completely different camera shutter key, so the official Sony Ericsson teaser image you see further below does not match the Nozomi images: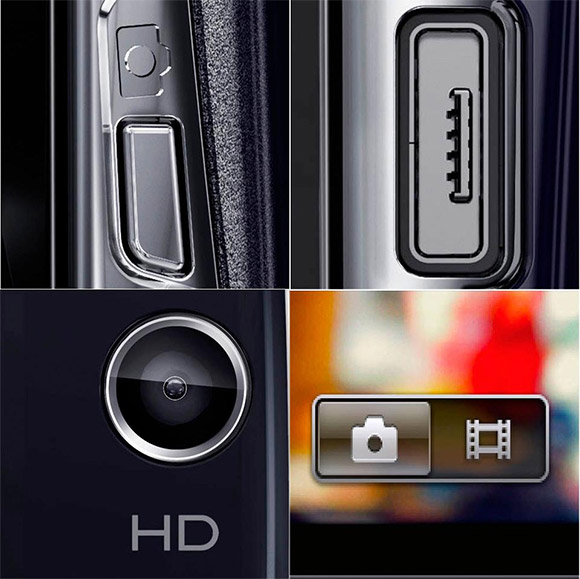 Take a look at our comparison photos we have made of a Xperia Arc and the close-up taken by Sony Ericsson. The camera key and USB port is identical. This could indicate that we will see a Xperia Arc HD with a higher display resolution than the current Xperia Arc and Xperia Arc S.
This is probably one of the last phone models branded with Sony Ericsson. Sony is expected to have completed the transaction by June and future phone models will be Sony branded only. More speculations can be read in the forum thread about Sony Ericsson future rumoured models.
---
Posted by
titus1
I hope this isn't just about the Display. Ram/Rom and internal memory should be upped too. Hate to see a "512" in there.
---
Posted by
adsada
I am pretty sure the photos posted have nothing to do with the news. That image is clearly the Xperia arc which I am pretty sure they used last year. The 'new' phone could be the exact same body shape as the original arc, but then they are hardly teaser shots...
They have also used this shot:
http://www.facebook.com/photo[....]8058.35313373389&type=1&ref=nf
Showing people using an X10
as well as
http://www.facebook.com/photo[....]8058.35313373389&type=1&ref=nf
which was used as a teaser last year.
I think they are just reusing past shots.
[ This Message was edited by: adsada on 2012-01-04 22:40 ]