---
Posted by
masseur
China's fake Apple Stores
(Guardian article)
3 "Apple Stores" have been discovered in the South of China that don't actually belong to Apple, though apparantly they are selling Genuine products.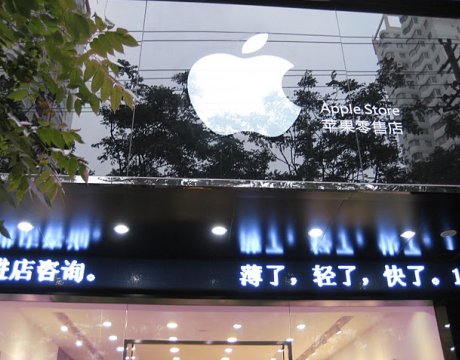 ---
---
Posted by
matwa3
I hate those who make a fake copy of everything successful :@

---
Posted by
julias
The stores maybe fake but if the products are genuine then I don't see a problem with that after all its just a Apple sign outside.
---
Posted by
masseur
at the very least, what is wrong is that they are conning/confusing people (even their own staff apparently) into thinking they are dealing with the real Apple not to mention use of trademarks in store branding etc
---
Posted by
julias
Its of course wrong to mislead people so maybe they need to be more clear about that but they must be purchasing all their stock officially from Apple as Apple only supply to official resellers and dealers so they are kind of doing Apple a favour
[ This Message was edited by: julias on 2011-09-26 16:11 ]
---
Posted by
masseur
last I read they were grey imports which, even in UK on Tottenham Court Road was frowned upon for many years, but even they have cleaned up their act.
---
Posted by
julias
Even with grey imports they are still doing Apple a favour by selling their products and giving them lots of free advertising.
---
Posted by
Miss UK
Oh dear

I dont know where there getting fake iPhone 4's from but I know someones
whoms selling them for £150 on facebook