---
Posted by
bl-gr-n
Bought me a Table stand a Ebay to store the DHD at home, charge the battery and spare batteries but mostly to hold the phone whilst using it as a player with the home stereo.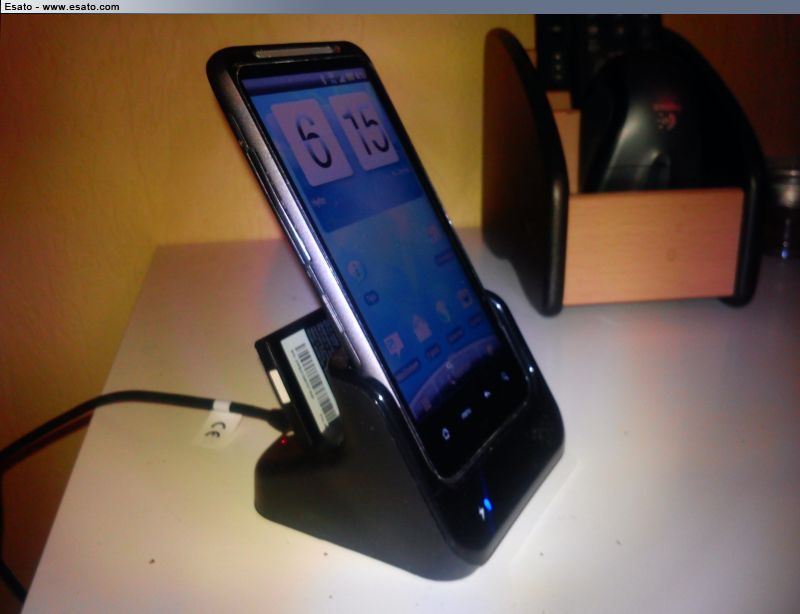 Stupidly enough the stand have no 3,5 mm or RCA jacks, so the only way to transfer the signal to the amplifier is by Bluetooth.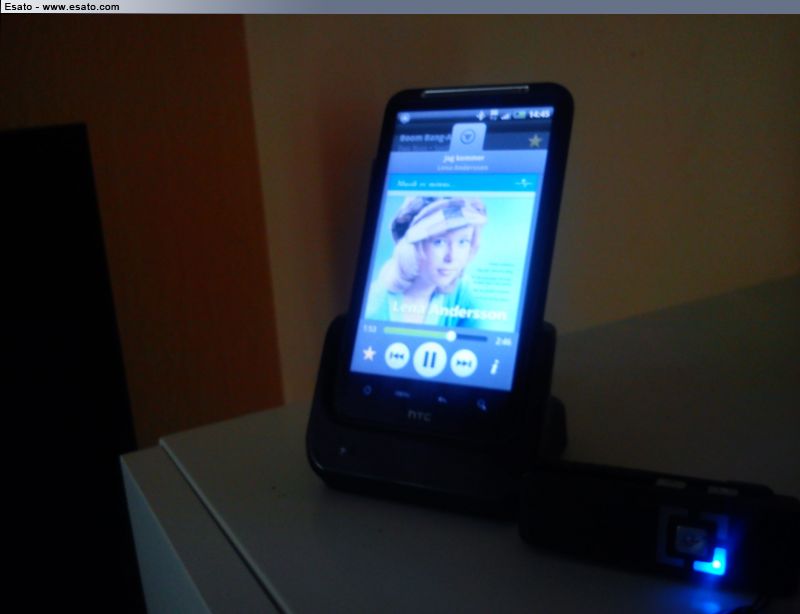 Is there any way to send "music" through the Micro USB and via an external DAC (Digital-Analog Converter) to the analog amplifier?
The Bluetooth stereo headset in front of the DHD on this utterly dark SE Hazel photo

Guess the Android refuse such an idea?
[ This Message was edited by: bl-gr-n on 2011-06-05 14:12 ]