---
Posted by
iamsinned06
hello there guys. i just bought a new 5800XM a couple of days ago and im still getting to more about it.
could somebody on the knowhow tell me more all about it. and any suggestions whatsoever.
thanks in advance. (ps. just give-up my se w660i to my bro-in-law).....
here's my 5800xm info:
Software Version
V50.0.005
Software Version Date
23-03-2010
Custom Version
50.0.005.276.05
Custom Version Date
04-05-2010
Language Set
19
Model
5800 XpressMusic
Type
RM-356
Latest Update
Not Updated
(do i really need to update it?)
---
---
Posted by
prynxx003
you can try this link
http://europe.nokia.com/find-products/devices/nokia-5800-xpressmusic/features
---
Posted by
iamsinned06
ive successfully updated my fone to V51.0.006
but i cant feel any significant changes or improvements in it.
just these so far:
1. felt a little more faster response to the menu and browsing files.
2. autolandscape aka auto-rotate is more responsive now.
3. browsing the net is also fast.
ill update later....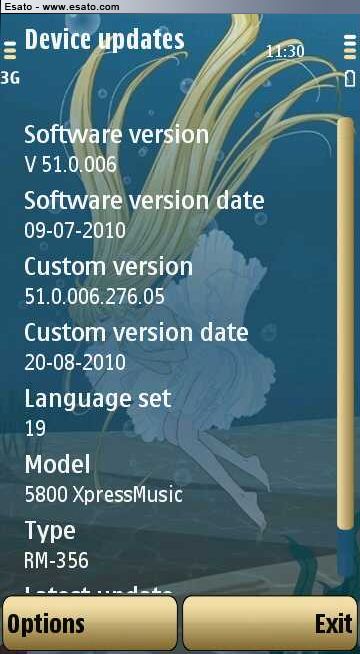 [ This Message was edited by: iamsinned06 on 2010-11-14 03:59 ]
---
Posted by
duo_m
before i replaced my 5800 for an x6 i already updated the FW. you're right about the improvements. have you noticed how much the default memory improved?
---
Posted by
iamsinned06
i didnt saw significant change with regards to the phone memory.
it's still the same after restoring my back up.
here's ive notice with regards to the memoy:
1. when it reached to 500mb less free of my 4GB mem: it takes so long to react on my inputs (eg. file browse, theme changing, etc)
2. it was so slow.
3. i remove some of my files (vids and pix and themes and app) and it has now 2.4GB of free space: it's now fast.
---
Posted by
iamsinned06
ive also found out that the new 52.0.7 FW version is avail now.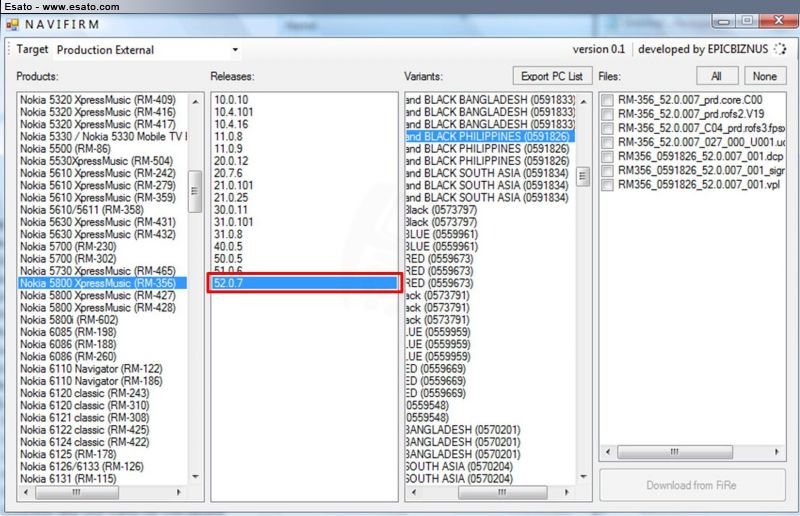 ---
Posted by
b0ng0s
is it possible to hack 52.0.7 FW version?
---
Posted by
mobiTech
this phone is one of the best phone than any other coz it has cool features than any other buying a phone with less features is waste of money this phone has everything an engineer needs . it has got navigation licence and can record video in good quality. so i am buying this set on may 2011.
[ This Message was edited by: laffen on 2011-02-06 18:51 ]
---
Posted by
tangoeco1
these are pretty good phone if you can get on with touch screens..there pretty cheap aswell now