---
Posted by
tranced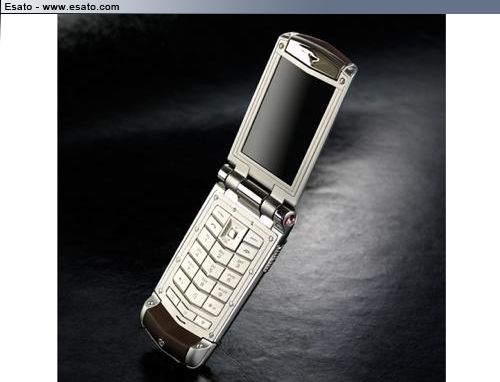 Ultra-pricey mobile manufacturer Vertu has ushered a new model into its Constellation range, the Ayxta. With a new design for Vertu, incorporating a flip mechanism, the Ayxta has the usual quality expected of a mobile that will cost between 4,900 and 6,500 Euros.
Vertu claims the Ayxta is "aimed at discerning global citizens who are searching for a high quality product to assist in maintaining their standard of living wherever they may be throughout the world". And how is this done? With Vertu's Concierge service, one press of a button allows the user direct access to a customer service agent who can help with any questions they may have, or demands they need carried out.
Vertu Select is another feature added to the Ayxta, which is basically an online service with exclusive "lifestyle information", presumably telling you what the latest hip bars are in your area. City Brief sends information to the Ayxta once you inform it of where you're travelling to, and "enables you to hit the ground running, feeling informed and prepared for your new surroundings". It's Lonely Planet for the wealthy, with tips for restaurants, bars, exhibitions, shopping and the all-important cultural standards for the country you're visiting.
A microSD card slot gives the user up to 8GB of expandable storage, and the internal capacity stores up to 2,000 contacts, up to 1,500 calendar notes, and up to 1,000 messages. Internet connectivity is 3G, and you can connect to both PCs and Macs, via the micro USB port. The 3.0-megapixel camera has an integrated twin LED flash, not too shabby to say the least.
Crafted from stainless steel for the frame, there's aluminium detailing along with ceramic, leather and a sapphire crystal screen. Ringtones include a set of exclusive jingles recorded by Zero 7.
On sale now, the Vertu Constellation Ayxta mobile phone will range in price from 4,900 to 6,500 Euros.
[via
T3
]
---
---
Posted by
jj03
anybody know the going rate for kids on ebay? lol.
---
Posted by
Merc_Man
Looks Nice. However I feel that Vertu are starting to go the same way as most manufacturers in terms of features.
I would prefer if they stuck to making phones, i.e there Ascent, Signiture, Constellation range, that simply made and recieved calls/texts, rather then having a camera, flash etc.
Makes them look a lot more Exclusive/Rare.
They should concentrate on the materials/quality rather then features.
---
Posted by
se_love
No way! The rich need cameras on their phones to start scandals!
---
Posted by
Angello
I don't know any rich person who owns a vertu.
They all have the iPhone or Sony Ericsson
---
Posted by
tranced
JiggyJaggy
uses to have these kind of phones. Don't know whether he's rich or not

---
Posted by
JiggyJaggy
Still do buddy!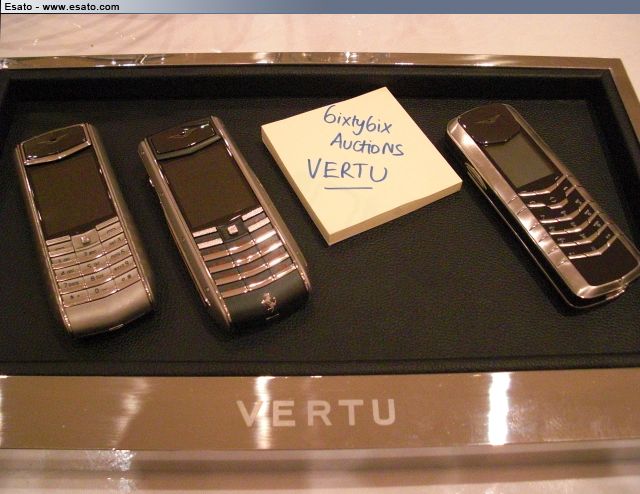 ---
Posted by
tranced
i said you use to have, not use
d
to have

[ This Message was edited by: tranced on 2009-09-30 19:54 ]
---
Posted by
JiggyJaggy
Great phones, great engineering, but not sure of this latest model. Reminds me of an old Samsung E720 mobile is I remember the correct model number.