---
Posted by
REO
After restoring as NEW and draining down to 20%, 4 times during two weeks of having my 3GS. Here is where I am, in terms of battery life.
[ This Message was edited by: REO on 2009-08-12 00:41 ]
---
Posted by
AbuBasim
My phone has push email running all the time and over WLAN at home.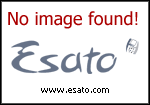 ---
Posted by
ingerasro
the next week is arrive one,y hope that the batery life is good!