---
Posted by
parsnip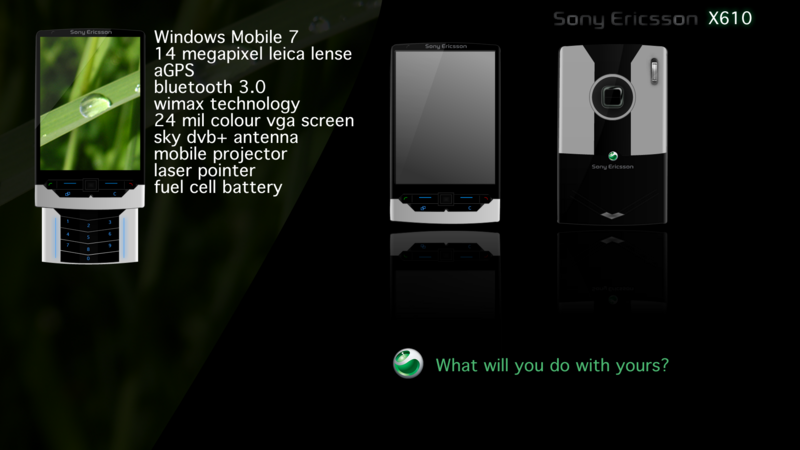 Any thoughts would be welcome.
---
Posted by
nnr3
nice concept.

but i think it's a little too exaggerated...

EDIT: You should post this on concepts thread because it's not a rumour, it's a concept.

_________________
K850i[R1FA035]modded camdriver- strong 1.1
Winner of The Official Monthly Esato Camera Phone Shootout: December Edition ( 2008 )
[ This Message was edited by: nnr3 on 2009-01-09 15:16 ]
---
Posted by
NightBlade
Er, you should post this in the Concepts thread.