---
Posted by
Sagittax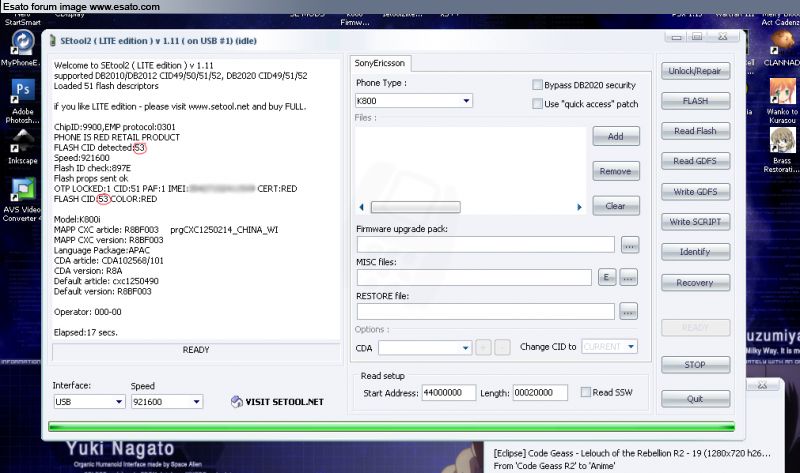 As can be seen here, I have CID53... Which I read in some other forum, cant be patched or modded with free tools....
I am just very new to this entire "flashing and modding" thing...
I only want to change the cam drivers..
Im sorta afraid I might "kill" my phone, so I was wondering if anyone can give me a good tutorial for doing so..
I still am trying my way around some of the applications that would probably be involved like Far Manager & Jdflasher
Can anyone help me out on this one?
---
---
Posted by
strizlow800
Well you can open up the CID53 FS using FAR manager and Jd flasher plugin for it...
www.4shared.com
is the place where you can find the far manager with CID53 support.

---
Posted by
Sagittax
I know my way a bit on JDflasher... just dont know what to do after changing it...
Just where exactly is the camdriver0.dat?
sigh, if only I had CID52 >_<
[ This Message was edited by: Sagittax on 2008-12-17 11:55 ]
---
Posted by
Boysie
camdriver0.dat is in IFS/SETTINGS/CAMERA