---
Posted by
Aware
Well, arguably the hottest non-SE candybar on the net today, meet i8510's little brother,
i7110
: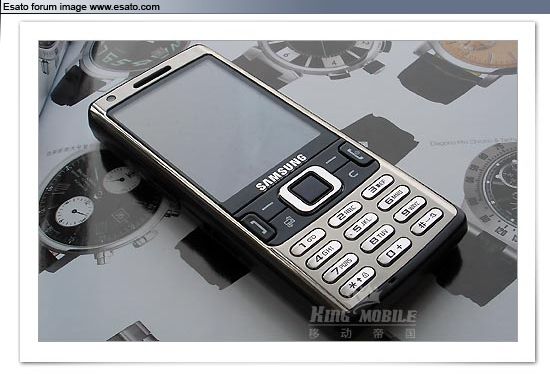 Yes,
i550
has had a makeover: metal front/back, 5mp cam(rumoured Xenon), optical mouse, radio, bluetooth, QVGA display(hopefully 2.5", like i550s), and possible GPS are all that is known about this device right now......
(i550W was a missed possiblity for me recently, so I'll be watching this)

---
---
Posted by
gola
Wow, i didn't think Samsung could make proper looking candybars, nice one

---
Posted by
Muhammad-Oli
Man... How much does that look like an SE phone?! Especially the numeric keys and call speaker!
---
Posted by
Luci'sPower
well it looks like a fusion between a SE and a Nokia 6300
---
Posted by
deepsme
The backside don't look bad either...