---
Posted by
carkitter
Hi,
Something that's always bugged me is why both the Submit button and Attach picture link are so low on the page, especially when there is room to spare on the right hand side of the screen. I use a 15.4" widescreen laptop and whenever I finish a post, I have to scroll down manually (no mouse) to find the Submit button which is off the bottom of the screen. Anyone else have this issue?
Here is my idea for the solution: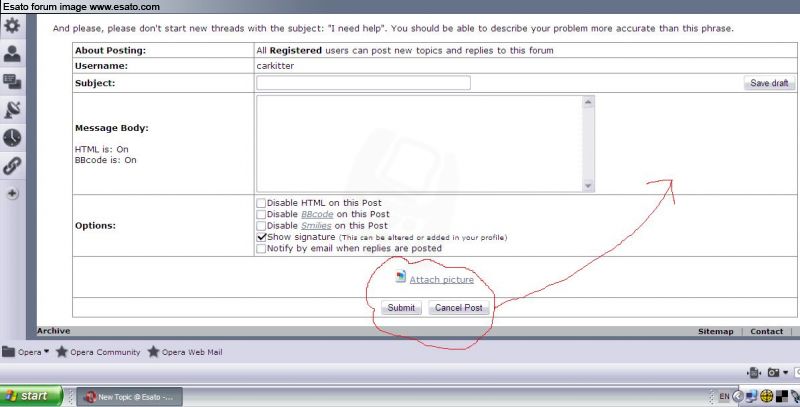 ---
Posted by
tranced
something like this?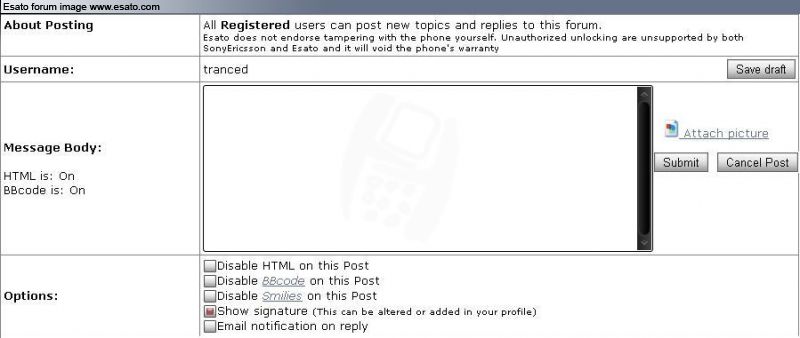 it doesnt look any good with my non widescreen 17"
next >>>>>>>>>
---
Posted by
carkitter
Yeah, that sort of thing.
I wondered whether the 4:3 users would like it or not; perhaps move the text box more to the left to add more room on the right for the buttons...
_________________
Forum Survey Thread
- please visit and fill out the survey
[ This Message was edited by: carkitter on 2008-07-13 10:24 ]