---
Posted by
5nak3
well i just got back from town, managed to pick up the samsung e590 for all of £30. So i thought i'd also update with a little review, i hope that it at least will allow users to actually have an idea of what to expect from the phone if they plan on buying it.
First impressions, it is a nice little (i cant believe how tiny it is, i thought my Sharp GX15 was small) phone, the screen is amazing for the price sure it doesn't rival some of the higher priced phones, but at £30 what do you expect?
Pros:
90mb of storage space for the user out of the box, can take micro SD cards, most probably up to 1gb not sure though (confirmed that it supports up to 2gb)
Speaker is very loud for a phone of this size, and the sample track that was on the phone didn't seem to have any noticeable distortion at the highest volume, though i would suggest avoiding full volume incase the speaker get damaged
No creaks or squeaks, everything is tight fitting and flush
3mp autofocus which actually produces some decent images
Cons:
For some reason no CD with the phone suite is in the pack but this can be downloaded online
Interface will take some getting used to if you are new to Samsung
No LED light for the camera despite being a 3mp camera, although it has ISO adjustments and night mode which may compensate slightly
The delete key is placed in a funny position, again will take some getting used to
Java apps only transferable via wap and not bluetooth
-------- And another problem in my eyes coming from a nokia and SE is the the fact you cannot change your text message tone to a tone of your liking although this seems to be evident in most samsungs, and not really a fault of this handset------
I picked up the snow silver colour as it was the only one in stock at my store although i dont think the CPW had any black ones to begin with, and while it doesn't look as nice as the black one, it is by no means an ugly phone.
I can also confirm that the phone is unlocked to all networks, and that while the people in store will try to sell you the phone for £70 odd quid, tell them to check their website because the website has a different price, if they tell you that it is a web only price tell them to check their computers and it should actually show up as £29.95 on orange (but remember it is unlocked)
I took a couple of of shots with the camera doesn't seem that bad actually:
Samsung E590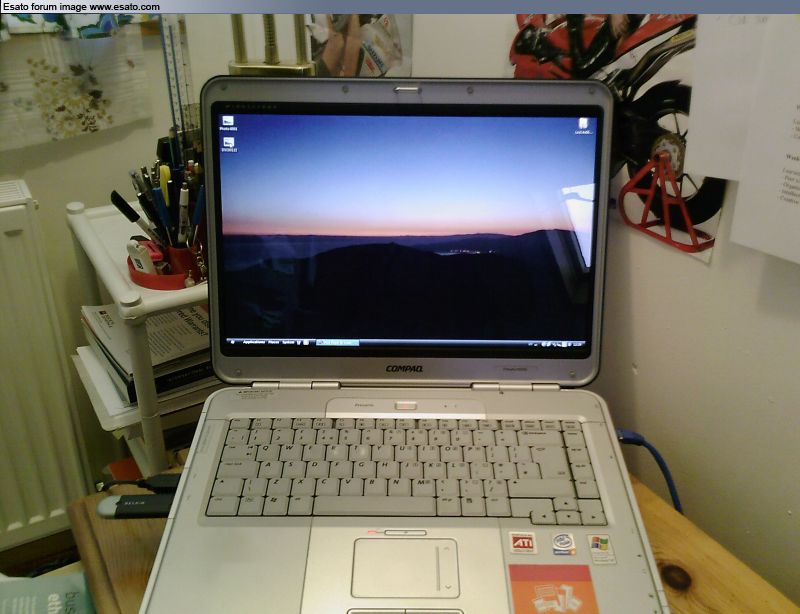 SE P1i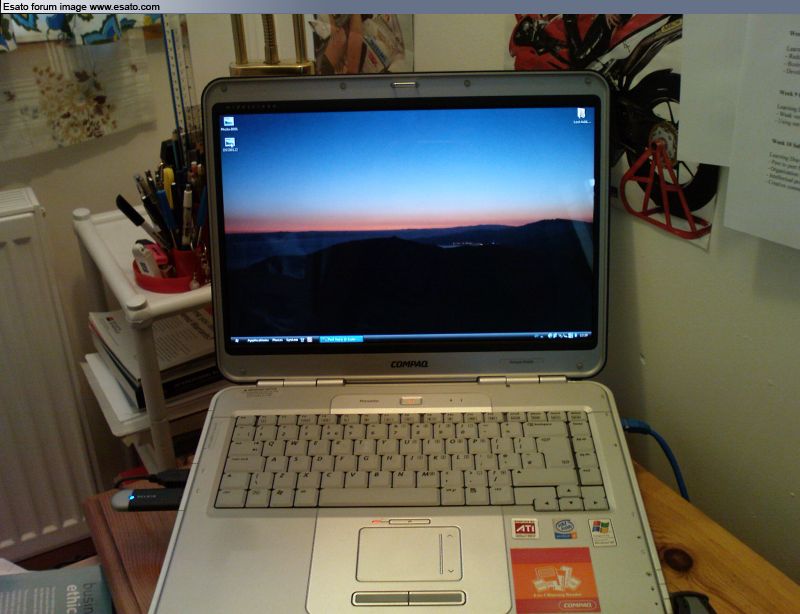 And a crop of both those pics:
Samsung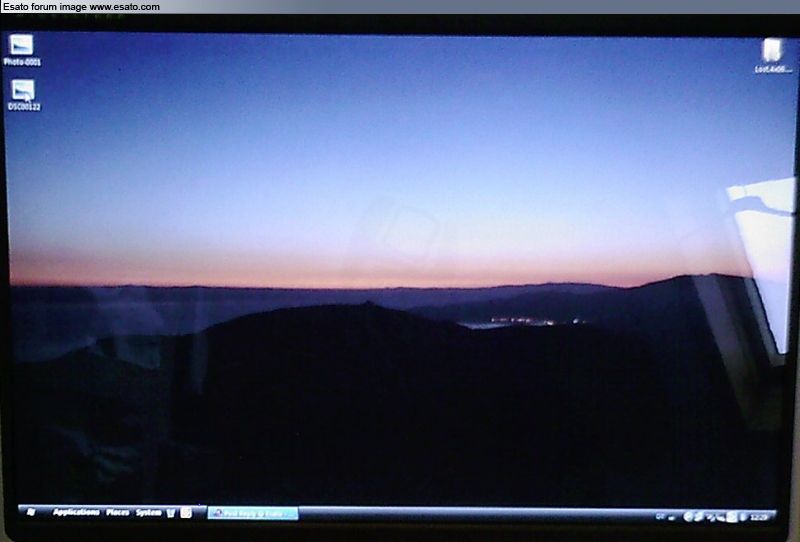 SE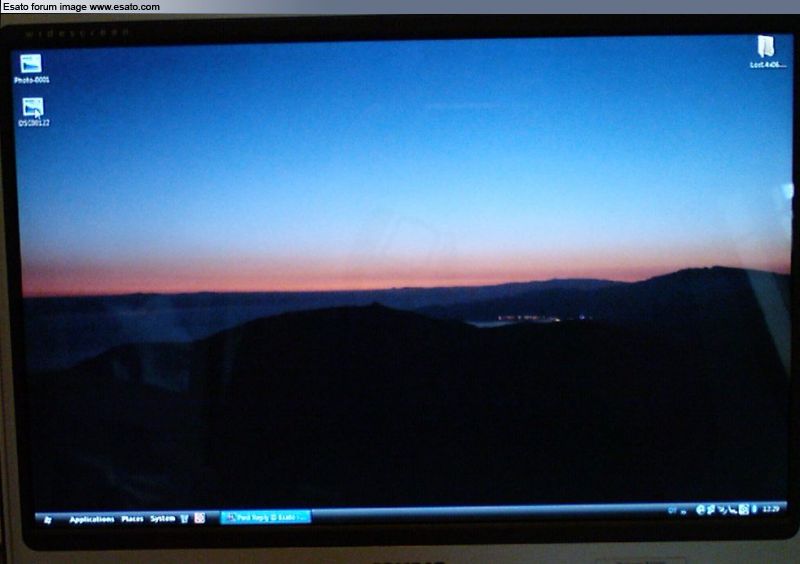 Samsung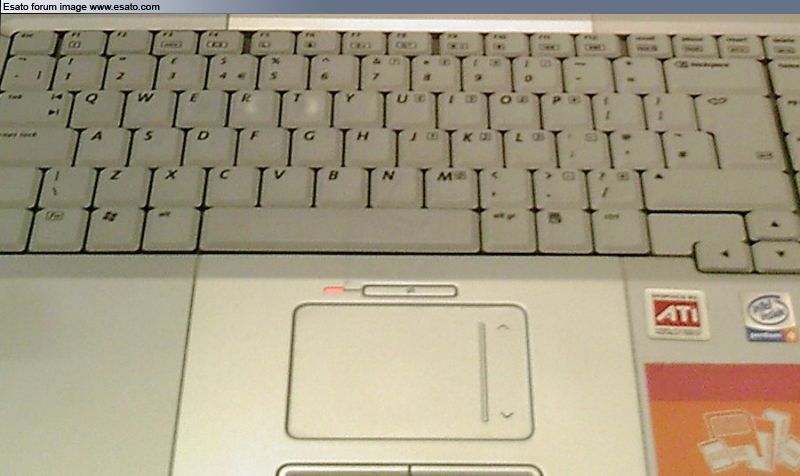 SE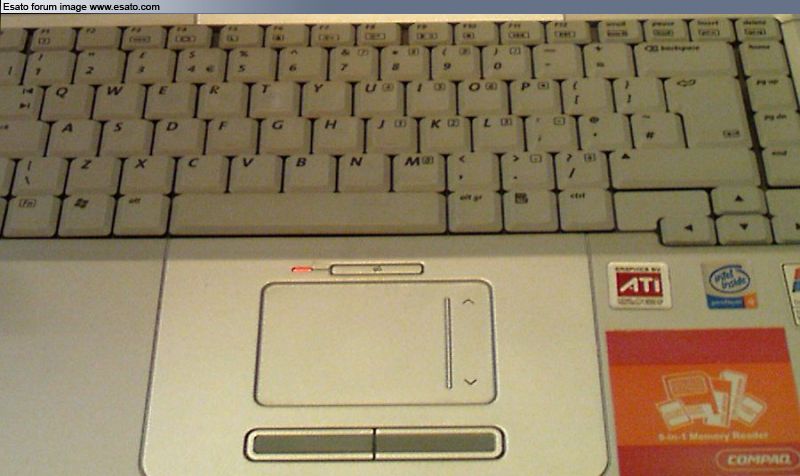 Just a note about the pictures, given the samsungs ISO setting the pictures are much lighter, although you do suffer increased noise as the ISO number goes up. There is an auto, 100, 200 and 400 setting. I honestly do not remember what setting i used, although i'm pretty sure it wasn't the auto setting.
On the whole not a bad little phone, and would make a great backup phone especially when the main one is out of action for whatever reason. It looks nice, has a semi decent camera, small and light and given the price you wouldn't feel too annoyed if anything happened to it.
Overall i'm very pleased, and sure it will take some getting used to all the quirks of the samsung interface (my first samsung) for the £30 i spent it was a bargain oh and if you want more bargains check out the esato bargain thread @
http://www.esato.com/board/viewtopic.php?topic=159967&start=0
Just remember if you love your java games you cannot transfer java apps via bluetooth. Only through the wap, me i dont have a problem with this because the orange sim card i recieved with the phone has £10 on it, i will use that money to download a decent web browser (opera mini) and transfer any apps i need.
[ This Message was edited by: 5nak3 on 2008-03-10 16:22 ]
[ This Message was edited by: 5nak3 on 2008-05-23 14:10 ]
[ This Message was edited by: 5nak3 on 2008-05-23 14:12 ]
---
---
Posted by
baconnugget
order mine on sat shud arrive 2mo, i shuda just went to the cpw store today n get it lol
---
Posted by
5nak3
hehe, it probably would have been quicker.
Funny thing is that you first broke the news of this handset and i managed to get one before you did

Anyways, when it arrives do post your views, i'd love to see what other users thing of the handset.
And I'd like to thank you once again from bringing this bargain to my attention.
---
Posted by
technical-expert
No pictures of the Phone??.How does the phone look.Never seen a samsung Ui.How does it fair
---
Posted by
Daedalus85
Bought mine today, lovely little thing, it's so sweet and tiny in your hand you tend to treat it a bit like a new born lol.
Functionality, it's all there, but like the E900 and D900, the interface isn't all that inspiring. If it had the G600 interface I'd use it every day, but sadly it's the older worn out one. To be fair though, the model is over a year old, so what do you expect?
The little beanbag tripod thing is next to useless, nice idea but it just doens't work (hard to clip on, falls off, won't stand up on it easily, etc).
A flash on the camera would have been nice, or a memory card in the box, but other than that it's adorable. Would have prefered black but as above, they only had Snow Silver.
Best phone features vs price I've ever paid for I think

Time to sell the 5610 now I think

---
Posted by
5nak3
Here are some pics of the phone itself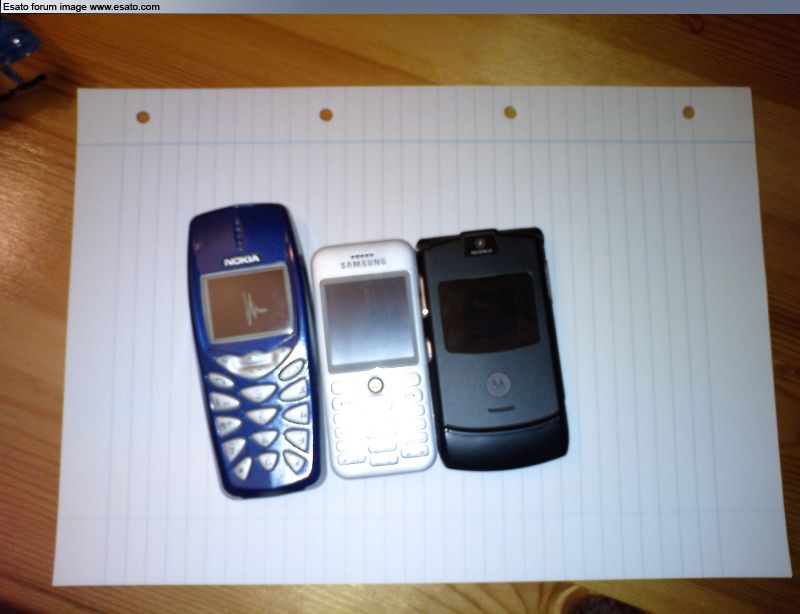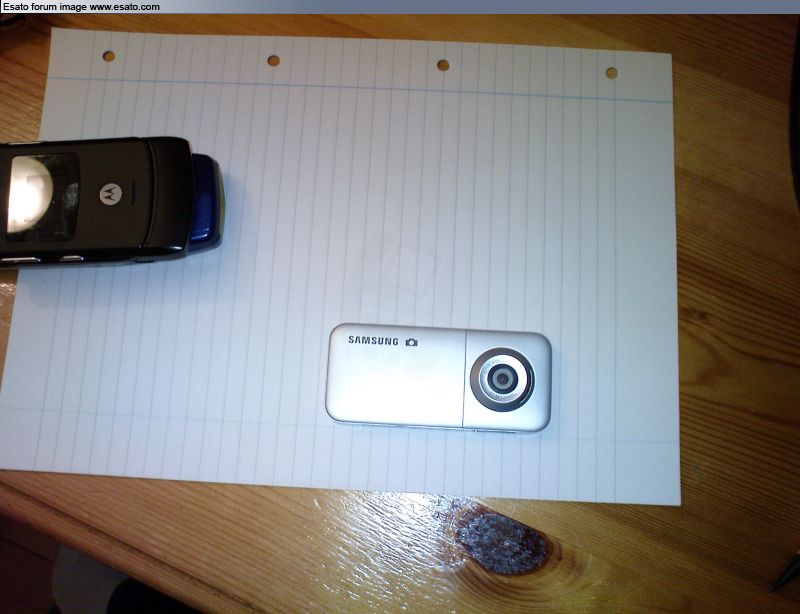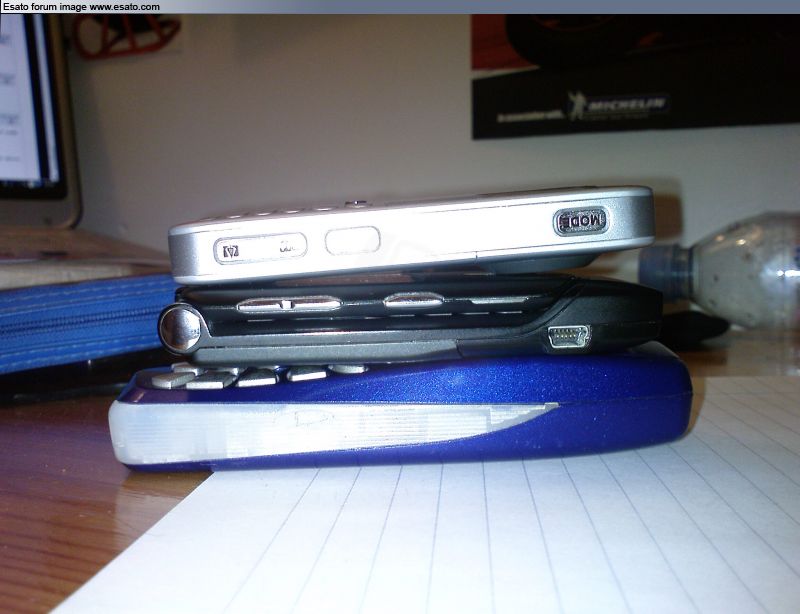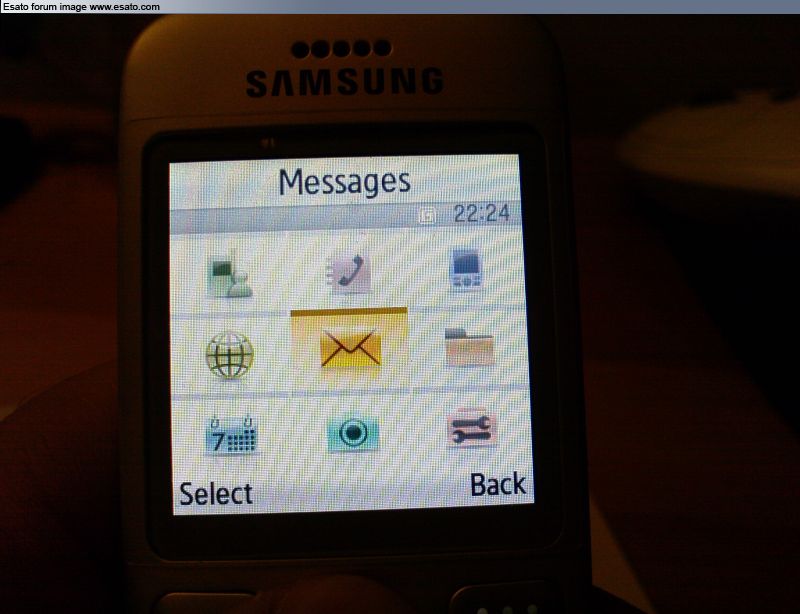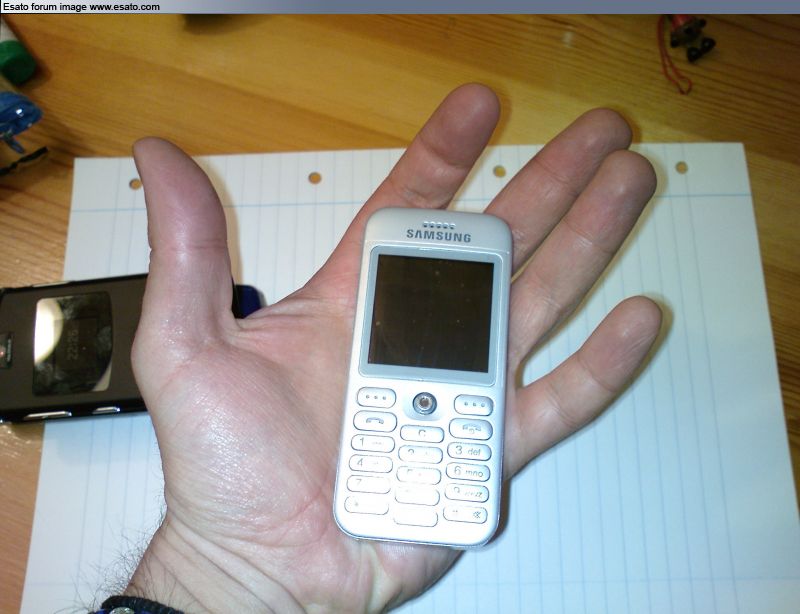 @Daedalus85
I tried that bean bag thing couldn't get it to hold the phone at all, having said that would you really be carrying it around with you and be using that as a tripod?
As far as the interface goes, since this is my first samsung i couldn't comment on it, but i do feel that it is pretty limited only allowing you to the colour of the skin as opposed to uploading new skins to the phone.
And as for the memory card, i dont think we can really complain can we? I mean we get 90mb onboard and microSD's dont cost a lot these days, but still if a memory card was thrown in for £30 that would have been amazing.
---
Posted by
baconnugget
phone is gr8 for the price, screen is excellent quality like, prob couldnt use it as a main handset but for piss about phone it alrite and gr8 for kids first phone. buttons are sexier than i thought, if this was made out of aluminum it wud rock.
---
Posted by
5nak3
yeah the plastic is the one thing that bothers me as well... just wondering what colour phone did you get?
---
Posted by
PeterKay
Bargain at that price, neat review too.
---
Posted by
5nak3
hey guys and gals, would anyone happen to know what is the biggest size card the e590 can take? I couldn't see any information in the documents.
Oh and anyone who knows about samsung phone suites would you happen to know for one for the e590? I cant seem to find one online, although i recall that another samsung phones suite was compatible, just dont remember which phones.
[ This Message was edited by: 5nak3 on 2008-03-11 17:02 ]
---
Posted by
Aware
Samsung are usually 2GB max(unless SDHC compatible)......

E590 PC Suite:
http://www.samsung.com/downlo[....]SGH-E590&filetype=SW&language=

---
Posted by
baconnugget
i tried my 4gb micro sd it doesnt work it show the memory card icon seeing it but when u click it in brower it says not allowed
---
Posted by
5nak3
Thanks a lot aware for the PC suite, as for the memory cards, i found this here
http://www.mobymemory.com/Pho[....]/Samsung/E590-memory-cards.asp
from what it says the phone will accept up to 2gb card.
And actually if you order of play.com you get a 2gb card with micro and mini SD adapters for £8.99 delivered. Which isn't bad if you need a new card.
I think i may invest in one, i have a 1gb at the moment but my brother has that in his e900.
---
Posted by
baconnugget
2gb work ok, i had a spare so i put that in e590, and the 4gb in my 6500 slide. one thing that does annoy me is u cannot change the shortcut for the joystick pressing down goes to internet.
---
Posted by
5nak3
heh, it seems as if they want you to waste money by going online

funnily the homepage by default is the samsung funclub homepage.
A few interesting tidbits:
When the battery goes down the screen will enter a sort of power saving mode conserving the last bit of battery. When i reaches low / critical the phone will not allow you to play any java games, listen to music or use the camera.
The PC suite posted above is working with no problems on my end
Keypad tones are altered via the volume controls on the left hand side of the phone and cannot be altered by any menu or settings for some reason
Automatic screen lock can be delayed by increasing the amount of time the backlight is on.
---
Posted by
mobilesheep
Installing Java games on the Samsung E590 via USB Cable ! free tutorial here:
www.mobilesheep.com/tips.php