---
Posted by
carkitter
Excellent coverage of today's events at the High Court
here
.
---
---
Posted by
Muhammad-Oli
Thanks for the link carkitter. Interesting stuff!

At the beginning of the day, the gallery was near full, with lawyers and PRs for both camps filling a lot of seats; along with a lot of casual dressed onlookers who seemed curious about events; a trio of hardcore geeks who resembled The X-Files Lone Gunmen; and industry personalities including Tuanz Ernie Newman and Telecom chief executive Paul Reynolds.

Not you was it?

---
Posted by
carkitter
I was aiming for casual dressed onlooker. I was sitting behind Paul Reynolds.
---
Posted by
carkitter
Telecom have backed down and agreed to fit filters for Vodafone's benefit as well as NZC.
Vodafone have agreed to drop the lawsuit.
Read about it
here
.
---
Posted by
carkitter
The smoking gun
.
http://www.2degreesmobile.co.nz/index.htm
---
Posted by
carkitter
Quite a good interview with the visiting Alcatel-Lucent boss, written by someone who seems to know very little about 4G:
http://www.nzherald.co.nz/tec[....]e.cfm?c_id=5&objectid=10574504
All the info I've come across leads me to believe that Telecom will one day announce a move to WiMax. Perhaps Philippe Keryer thinks the same thing as he made it very clear that he thinks LTE is the best way forward.
---
Posted by
carkitter
And now Telecom
finally announces plans to rollout LTE
with Alcatel-Lucent. Big sigh of relief!
We'll still have competition in NZ's mobile phone market for some time yet.

---
Posted by
Muhammad-Oli
Thank god.

Choosing the other route was setting themselves up for failure just like with their CDMA network. I'll read the link later. Gotta go out now.
---
Posted by
Muhammad-Oli
Try and tell me that these aren't great deals:
I like the whole top up bonus on prepay, and the data deals look decent too. I smell a network operator change.
---
Posted by
yea g
Ooooh sound good. I wish my phone had support for telecoms new network

oh well
---
Posted by
Muhammad-Oli
Yeah me too. But I figure my next phone will and that shouldn't be too far off after seeing a bit of what's on it's way.

---
Posted by
carkitter
Just wait and see how Vodafone respond.
Today I filled out a Vodafone Voice survey relating to smartphone plans and I was impressed.
Those XT plans vary from mildly better than Vodafone to mildly worse. To my mind you'd want either a decent price advantage or a decent improvement in speed/reception. Vodafone have pledged to match on price so its only the latter that is at issue and I would expect urban areas to constantly seesaw as to reception advantage while rural areas will go one way of the other.
If you like those plans, just wait til you see 2 Degrees in August...

---
Posted by
Muhammad-Oli
On 2009-05-28 12:39:19, carkitter wrote:
If you like those plans, just wait til you see 2 Degrees in August...

You sound like you know something we don't?

---
Posted by
carkitter
Hahaha - no, I don't have any insider information unfortunately.
But the tone of the press releases has been clear for months, XT was always about playing catch up to Vodafone especially when it comes to high end products and services. 2Degrees will target the low end customers and are looking to steal Telecoms landline customers by offering a mobile as lanline plan.
In other words XT want to do what Vodafone is doing but better, 2 Degrees want to turn the whole market on it's head. I'm looking forward to it, if it looks like they might reach that all important critical mass, I might even join them.
---
Posted by
carkitter
An interesting opinion piece from Ernie Newman - Chief Executive of TUANZ, the Telecommunications Users Association of NZ.
http://www.nzherald.co.nz/tel[....]id=93&objectid=10578163&pnum=0
I especially like this bit:
"...But to single out one company seems strange.

It seemed even more so when the NZX came out this week to argue that a reason for maintaining Telecom in New Zealand hands was to provide critical mass for the stock market and the broking industry.

I know how much of a premium I'm willing to pay on my phone bill to support a job maintenance plan for sharebrokers and lawyers. Do you?..."
Seems like 'Financial Industry Entitlement Syndrome' has reached NZ. Is it as contagious as Swine Flu?

---
Posted by
carkitter
Vodafone are giving away 3GB of data and 1000 PXT messages per month to existing and new iPhone owners in addition to current allowances, according to
this
.
Edit: Now confirmed.
3GB of Mobile Data + 1000 PXT
Free
to customers using iPhone
or
Smart plans.
Offer valid between
1 July
and
30 Sept
only. Something interesting may follow... watch to see Vodafone's new iPhone plans on 10 July.
Available to new customers immediately, and to existing customers
from the beginning of their next monthly billing period
.
[ This Message was edited by: carkitter on 2009-07-04 05:31 ]
---
Posted by
carkitter
TelstraClear goes back to Vodafone:
http://www.nbr.co.nz/article/[....]-back-bed-with-vodafone-104824
Talk about egg on face! You'd think they would have asked the obvious question about access to XT but no clearly not. Now they have to roam in Oz on VodafoneAU instead of their Telstra parent - doh! Telstra business customers with Mobile plans must be scrathing their heads!
---
Posted by
carkitter
TVNZ's Sunday programme
ran a confusing summary
of what's happening in the mobile space at the moment.
They didn't really ask any probing questions of 2 Degrees CEO Mike Reynolds, such as
"Are you still going to be the CEO next week?"
or get any useful information on pricing, handsets, it's deal with Vodafone or replacing landlines with mobiles (which 2 Degrees is keen to do).
Instead they decided to concentrate on the issue of 'On Net plans' (better pricing when making calls/txts to friends on the same network as you) and Mobile Termination Rates (MTR, what each network charges the other when you call/txt someone on another network). Both important issues, yes, but too important to be briefly touched upon in the way Sunday did. MTR affects every telecommunications industry in every country of the world, and no other examples were provided. Nor was Vodafone's example of millions of $$$'s of savings to NZer's from the existing agreement with Telecom. Nor any investigation into how much it costs for light to travel from Vodafone's piece of optical fibre to Telecoms piece and vice versa.
Just enough to stir up people's anger and keep the "we're being ripped off" sentiment going a bit longer.
On net pricing managed to survive here for as long as it has because you are either a Telecom person or a Vodafone person, and that situation grew out of the fact that Telecom avoided using compatible technology to Vodafone (and 70% of the world's subscribers) and still does.
The arrival of Two Degrees will bring us closer to a UK style of market but how much closer it remains to be seen. VodafoneNZ's Russel Stanners can't claim to be unaware of the UK environment because Vodafone Group is a UK company. Likewise TelecomNZ's Paul Reynolds has first hand experience with British Telecom and the same sort of regulatory reform that is now happening here. Both will know what a market without 'On Net' pricing looks like. It's only a matter of time - I hope. XT's One rate pricing is a step in the right direction, but not cheap.
2 Degrees is not here yet so Sunday pushing the issue is a bit pointless right now especially as it's all going through legal processes which can't be talked about, before it gets presented to Communications Minister Steven Joyce.
No mention of the femtocells that VodafoneUK is rolling out and when they'll be coming here, and how that will improve reception and download speeds. Nothing about the breakdown in the relationship between Telecom and TelstraClear. Nothing about the fact that XT is just beginning and needs years to get a return on investment before it gets replaced while Vodafone's 3G network has had 4yrs to provide an income and they're now getting geared up for 4G.
I guess once over lightly is the TV land specialty.
---
Posted by
carkitter
"Stoner phones" and details revealed as 2 Degrees retail partners bumble websites and advertising
.
In a move so clumsy as to give good reason to the Non Disclosure Agreements used by VodafoneNZ and Apple err... everywhere, 2 Degrees retail partners have let the cat out of the bag confirming what everyone already widely expected - that 2 Degrees are targeting the low end Prepay market inhabited by teenage girls, old people and the technologically challenged. Derisively called "Stoner phones" by one wit on Geekzone, low end Samsung's and Nokia's abound on the website of Warehouse Stationery, while Progressive Supermarkets websites mention SIM cards costing as little as $2 with $2 loaded on them. Unbelieveably, the reporter fron NBR was able to procure a 2 Degrees SIM ahead of launch from Dick Smith Electronics.
See here:
http://www.nbr.co.nz/article/[....]g-phone-pricing-details-106879
Is 2 Degrees retailing in good hands? You be the judge...
[ This Message was edited by: carkitter on 2009-08-04 05:52 ]
---
Posted by
Muhammad-Oli
How keen are you guys about buying a mobile phone from a service station? A little ironic when service station forecourt warnings say to leave your phone switched off/in your pocket. Also, supermarkets which are well known for selling very cheap electronics. Sure it's a budget network, but a supermarket hardly screams "we're a trustworthy mobile phone reseller". That's one supermarket receipt you'd want to keep.
Also, the Nokia E63 at $649 can't really be called a budget phone. A budget smartphone, sort of, but it goes to show they aren't completely aiming at the low end of the market. Personally I'm interested to see their pricing more than anything, because I get the feeling their phone range won't include the brands I'm interested in.
---
Posted by
Muhammad-Oli
Also, I might add that at my work, we can already sell 2degrees top-ups of $20 and $100 and every $10 increment in between. So it's not just the $20 and $100 as the article implies.
---
Posted by
Muhammad-Oli
So, 2degrees have announced their prepay pricing with the promise of a focus on plans and things later on. I don't know about you guys but I think they've had long enough to get this stuff sorted already. They should have had a full roll-out.
So it's 9c/text, 44c/min calls and the top-ups are 'magical' in that you get free texts and half-price calling for 30 days after your top-up. That's decent but it doesn't yet rival Vodafone and Telecom's texting deals like TXT2000, $10 Text and the XT deals. All Vodafone needs to do is make a deal for sending texts to all NZ mobiles and they're sorted. Telecom's XT deals are already better.
The mobile phones they revealed are pretty crappy. The list reads Nokia, Nokia, Nokia, Nokia, Nokia (Samsung) Nokia, Nokia. Weak. They need more variety and more brands. Don't hold your breath for Sony Ericsson.
I have more minor problems to do with the ease of use of their website, but those can wait for another time.
---
Posted by
soane28

quite poor really, my vodafone contract is better value

hopefully they do abit better than that!
---
Posted by
Muhammad-Oli
Agreed. Apparently my free sim is arriving tomorrow, so I'll see what their service is like then. Carkitter says it's great though.
Just waiting on better deals and phones I reckon.
---
Posted by
carkitter
Hey, hey, hey, guys lets cut them a break. I think they've got some great pricing, a good website and a fresh attitude which is quite frankly well overdue!

We must remember that we're in the minority in NZ, having high end phones and using a multitude of features. Many kiwi's will be attracted to 2 Degrees strategy of low price calling, though it may take some time to wean the majority off txting. I like the strategy and think it'll provide a good alternative to CDMA 027 customers faced with paying for a premium XT service when the CDMA plug is pulled (like the 025 plug was pulled some years ago).
The Magic Top-up is reminiscent of the Voda UK plans where you get a decent number of mins and txt for your monthly spend; I like it a lot.
2Degrees data pricing is 50c per MB which is disappointingly high but as long as they get that sorted by October next year when my iPhone plan term expires, I'll finally have a real alternative to Vodafone for the first time in 8 years.
---
Posted by
carkitter
Close up will be discussing the 'War for your mobile bill' tonight at 7 on ONE.
---
---
Posted by
Muhammad-Oli
Anything interesting come up? Unfortunately I'm at work til 11pm so I wasn't able to watch it.
---
Posted by
carkitter
Nothing we don't already know.
You'll find the video
here
.
---
Posted by
Muhammad-Oli
Thanks carkitter. I'm home now so I can give it a watch.

---
Posted by
Muhammad-Oli
Watched it last night. Wasn't all that entertaining and didn't offer up anything new.
But maaan, how slow is TVNZ's video player? Took about an hour to load that clip, and I have fairly decent internet speeds!
---
Posted by
carkitter
Let's face it, the only reason to watch TV ONE's take on the Mobile market is to keep track of the misinformation that the great unwashed believe about the industry. The new 2 Degrees CEO is top notch, I'm a big fan of his already. He dealt with Mark Sainsbury's dumb questions with no trouble at all. Did you notice where Sainsbury was under the illusion that 2 Degrees coverage is limited? Not at all, in fact their coverage in Auckland is first rate, I'd say second to none.
---
Posted by
Muhammad-Oli
Yeah when he said that about the coverage I was shocked that he obviously hadn't done his research. Really poor stuff from a high profile host. No wonder my TV hardly ever is tuned to TV one.
---
Posted by
carkitter
CallPlus has
entered the mobile market
as a VMNO reselling availability to Vodafone's network and using two brands.
CallPlus Mobile
will target business customers while
Slingshot Mobile
will target residential customers.
CallPlus has about 150,000 customers of its internet services and these people will be offered one of several 'All of business' bundles containing Phone/Broadband/Mobile services. Pricing is set to make life uncomfortable for 2 Degrees (CallPlus has been given the same domestic roaming pricing as 2 Degrees) but will be aimed at the post paid market, not pre-pay.
Another Vodafone VMNO is set to launch soon in the form of Orcon Mobile, also offering 'All of business' deals.
Some see this move as Vodafone way of 'ring fencing' 2 Degrees while retaining its premium brand. Vodafone now gets an income from providing services to B+W, Compass Communications, CallPlus Mobile, Slingshot Mobile, Orcon Mobile, 2 Degrees Mobile and soon TelstraClear when the later shifts it's 30,000 business customers later this year after being (predictably) shafted by XT. Such a strategy may work depending on how aggressive 2 Degress can afford to be.
Expect 2 Degrees 3G data plans and some
serious
smartphones by mid 2010.
[ This Message was edited by: carkitter on 2009-08-19 00:16 ]
---
Posted by
carkitter
Vodafone, Telecom given last chance to cut mobile rates
By TOM PULLAR-STRECKER - The Dominion Post Last updated 05:00 07/09/2009
Vodafone and Telecom have been given less than a month to voluntarily slash the charges they impose on carriers to route calls and texts to mobile phones, before the Commerce Commission recommends the Government does it for them.
Arguments over whether Vodafone should be allowed to make an 11th-hour bid to try to stave off the regulation of mobile termination charges were the meat in the sandwich at a two-day conference in Wellington, organised by the commission to get feedback on its draft recommendation to regulate.
During a sombre session on the closing day of the conference, Vodafone regulatory affairs manager Richard York said the company was keen to resolve the issue, which has vexed regulators and politicians for more than seven years.
Hundreds of millions of dollars are at stake. Vodafone said the regulation of mobile termination fees at rates proposed by the commission in a draft report would cut its revenues by $500 million over five years, with "a material impact on our business plans and capacity to invest in New Zealand".
The company wanted more guidance from the commission on the rates that might be set through regulation and the supposed benefits before it made a final offer to cut its charges. But Telecommunications Commissioner Ross Patterson told the company it now had all the information it required to submit "an informed revised" undertaking by October 2.
Fellow commissioner Anita Mazzoleni said it was up to companies to make their own decisions about pricing in the undertakings, but warned the commission would find it difficult to recommend grounds for accepting prices materially different to those they internalised for "on-net" calls. It is understood that implies a big drop.
2degrees chief executive Eric Hertz had earlier argued the commission should not give Vodafone the chance to make another offer. He said it would be an "idle, coercive attempt to influence the politicians and look good in front of the minister at the last minute". Mr Hertz hit out at a warning by Vodafone chief executive Russell Stanners that mobile termination regulation would reduce its ability to invest in fibre-optic broadband infrastructure, saying that amounted to a "backroom bribe".
Telecom has volunteered to halve the fees it charges telephone companies for routing calls and texts to its customers to 7 cents a minute for calls and 3.5c for texts by 2015, in a bid to stave off regulation. Vodafone has not yet improved an offer it made in January to drop its fixed-to-mobile termination charge by 3c to 13c a minute, and to cut both fixed-to-mobile and mobile-to-mobile termination charges to 11c by 2014, with a 7c charge for texts.
The commission said in July that its preliminary view was that call termination charges should be halved from 15c a minute to 7.2c and the price for routing texts slashed from 9.5c to 0.95c.
Telecom industry and regulatory affairs manager John Wesley-Smith upped the pressure on Vodafone and 2degrees to lower their rhetoric. "We want to see Vodafone and 2degrees step up with their own realistic undertakings and we want to see the commission taking a more active role in facilitating that outcome," he said.
Telecommunications Users Association chief executive Ernie Newman said setting termination charges at cost would get rid of the incentive for the mobile incumbents to charge cheaper prices for calls and texts to customers on their own networks, and higher prices for "off-net" calls and texts.
"That is why so many New Zealanders carry two phones. Imagine if there were excessive termination rates for landline calls. Each of us would have our living-room walls lined with phones so we could call people on different phones depending which network they were on."
Mr Stanners said bundled deals, such as its Best Mates and Text2000 offers, were a feature of other industries.
"McDonald's has value meals and combos. In Hallensteins, socks are cheaper if you buy them three pairs at a time. Six-packs of beer and wine are cheaper than by the bottle, and Microsoft Office is cheaper than buying its components individually. There is nothing anti-competitive about our approach to pricing."
source...
We could see prices drop, or according to Vodafone, we could see investment in technology slow. This will definitely be good for 2 Degrees and any other network who wants to start up here.
---
Posted by
Muhammad-Oli
Sounds like Vodafone threatened that they might leave the NZ market. So be it I reckon, we can live without them. Of course they wouldn't leave though. And some of their excuses are pretty laughable too... You can't compare a mobile network to a food outlet or Microsoft or anything at all. There will always be major points of difference that only apply for the mobile industry.
The slower uptake on new technology thing just sounds like a threat to me. We all know that texts and calls cost Vodafone next to nothing. So they won't be making a loss either way I bet. And if prices are cheaper, then more people will use the services right? So surely they'd actually make more money this way?
---
Posted by
carkitter
If the MTR is cut then we may actually see Networks offering the sort of plans
they have in the UK
with heaps of anytime minutes and stacks of txts. Surely a reduction in MTR is needed to encourage NZers to throw away their landlines and use mobiles for all their calling. With plans like those in the UK, people would have no problem signing up to a 12/18/24 month term. If Vodafone really want to see people shift from Prepay to On Account then they need to make On Account plans the only plan you'll ever need for all your calling; hence a drop in MTR.
---
Posted by
carkitter
Telecom has a new log-o!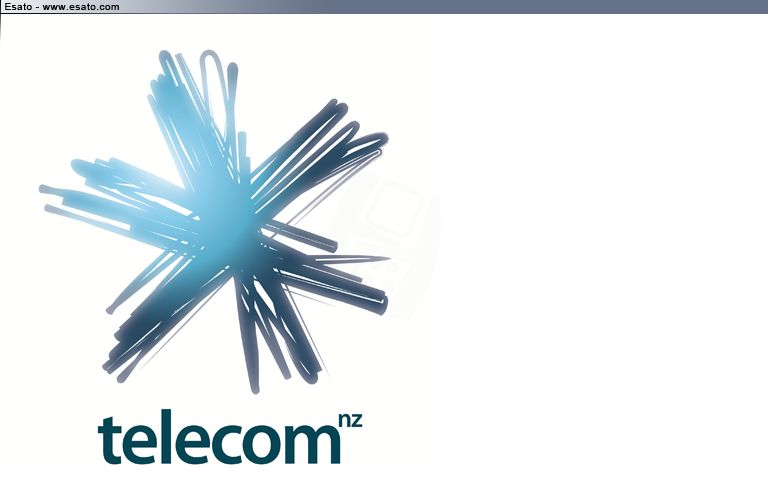 To me it looks like an imploding star which is quite appropriate considering the year they've had.


Missed releasing XT in November 2008, chooses to forget about a 2G GSM network and only make a W-CDMA network with a June release date.

Failed to install filters on XT, taken to court by Vodafone. XT release initially bought forward then delayed.

Found to be in breach of competition regulations by forcing Wholesale Internet customers to back out of their own equipment or be disadvantaged on price. Potential fine $10m+ .

Releases useless XT ads and laughable branding.

Talks with Apple over supply of iPhone break down.

Releases a pseudo-iPhone plan but is shutdown by Apple when specific-carrier only firmware locks out some features from iPhones on XT.

Announces all its network service technicians will be made redundant and forced to join an Australian contractor as contract employees, taking on all Telecoms business expenses while earing much less. Telecom stands to save 30% on labour costs but claims this is "a great business opportunity for its employees". Cue TUI billboard. Telecoms employees join the dole queue and it's broadband network falls apart, especially in Northland.

Telecom's annual report states CEO's salary rate of $5m + $2m in bonuses while Telecoms profit falls significantly. Network technicians and their Union spit tacks.

New logo and branding released using a similar colour to 2 Degrees Mobile.

Implosion indeed.

[ This Message was edited by: carkitter on 2009-10-18 09:03 ]
---
Posted by
Muhammad-Oli
You don't seem very fond of Telecom.

I'd say the log-o (funny we're using a 2degrees term) doesn't look too bad, and they definitely needed a new one. But it definitely isn't great.
To be honest though, I think they would call it a successful year. Their network has received a lot of attention and a lot of people have made the switch to it either from their CDMA 027 or from Vodafone. The ads really were terrible though.
---
Posted by
carkitter
The light show on the Auckland waterfront to celebrate XT's new logo is pretty good. It ends tonight at 11:55.
http://www.youtube.com/watch?v=HrMAvWirFGA
[ This Message was edited by: carkitter on 2009-10-19 20:56 ]
---
Posted by
Muhammad-Oli
Looks cool but it's pretty lame having their logo all through it. I can't stand art that is ruined by corporate crap like that.
---
Posted by
carkitter
Not to be outdone, Vodafone has created
Symphonia
I can understand the challenge from a networking point of view, but the end result I thought was underwhelming, unlike the XT 'Night Lights' show. Anyone keen to download the ringtone?
---
Posted by
Muhammad-Oli
Yeah that Vodafone ad seems like it's supposed to be one of those 'epic' ads like Sony's one note ad that featured an orchestra of people all playing a single note to form a song, or one of many different car manufacturer's ads. But Vodafone's doesn't seem to have worked out. In my opinion it looks and sounds awful and wasn't worth the effort.
---
Posted by
carkitter
Perhaps with a different song it would have had more impact. Perhaps the Dandy Warhol's tune "Bohemian Like You" as used to feature on Vodafone ads (I still associate that track with Vodafone despite it being used by every ad agency in history) or "Song 2" by Blur? Beethoven is just not contemporary enough for a sizeable mobile phone challenge such as this.
There was clearly a lot of work behind the scenes - creating a database to log which phones are playing what tune and when and have which 021 number, recording the tunes, storing them on 1000 phones, sending 2000 txts messages within 1 minute on 1 macrocell without overloading the network or interfering with customers reception... etc. Just keeping 1000 phones charged presents a challenge in itself.
We here on Esato know that phones have personality and a character all of their own but that didn't really come across in the filming of the ad, which is as shame really. I'm sure the Vodafone people understand that but the director might not have.
---
Posted by
carkitter
Latest details on Telecom's XT subsriber numbers
here
.
Among the highlights are that XT subscribers are 72% postpaid (account) customers and that they pay on average 16% more to Telecom after they make the switch. Telecom have lost 85,000 027 customers recently and I'll bet that a lot of these are prepaid customers baulking at the XT prices. When the subscriber base is as price sensitive as Telecom have trained them to be with $10TXT, it's not surprising really. The only way to get teens onto XT is to get them hooked on a new fad of social networking via internet websites and that means substantially cheaper data packages or unlimited data to certain sites. Even Vodafone haven't cracked this yet so it's a tough ask.
---
Posted by
Muhammad-Oli
Funny, I read your post last night then this morning looked in the paper to see a Noki E63 being advertised by Vodafone. Now the E series is a business series but Vodafone is obviously aiming it at the youth crowd and trying to get some of that Facebook group onto Vodafone. The ad says "Designed for Facebook and Email" and one of its main features is "Easy access to Facebook". I really don't think the E63 will appeal to teens to be honest, but I guess it's good to see them try.
Telecom on the other hand were advertising what I think was a Samsung clamshell as "the Bebo phone" when XT first started up.
---
Posted by
carkitter
I though Bebo was for teens and Facebook was for twenty somethings...
I don't inhabit either, I've become slack with Twitter even after getting my iPhone app back.
Cant see the E63 sales improving frankly. It's not a 'cool' phone.
---
Posted by
Muhammad-Oli

On 2009-11-09 09:18:31, carkitter wrote:
I though Bebo was for teens and Facebook was for twenty somethings...
I don't inhabit either, I've become slack with Twitter even after getting my iPhone app back.

Cant see the E63 sales improving frankly. It's not a 'cool' phone.


I think it's more like nobody uses Bebo anymore apart from spam-bots, and everyone is on Facebook. I'm not using any, and even went and deleted my Twitter account.
---
Posted by
carkitter
A very good article
here
about the challenges facing Mobile Operators wanting to balance data revenues versus growth of smartphone sales. Lengthy but worth it.
In the early 2000's Mobile Operators were touting mobile as the replacement for fixed-line communications; "Soon, everything will be wireless" they claimed. But since the advent of the iPhone which has singlehandedly overstressed every 3G network that has supplied it, Network Operators are coming to the reality that they can't build infrastructure fast enough (or pay for it) to accommodate the surge in smartphone sales that is anticipated over the next few years. Ironically, wifi, femtocells, data caps, traffic shaping, banned applications, price increases, etc are all being discussed as the way forward for mobile data in sharp contrast to the expectation which has been built up recently that Mobile data would get cheaper, faster and more readily available.
The iPhone has dominated internet requests from mobile devices for sometime, yet the Motorola Droid has had an instant effect on the request statistics, with the Cliq playing a minor role. What happens when SE releases the X10 and it's other Android phones it has planned. I think we should expect to see some major changes in the Mobile data plan space soon. As Android sales begin to overtake iPhone sales, that will present a problem for Network Operators.
Telecom and Vodafone have both fixed-line and mobile infrastructure so are well placed to converge services but 2 Degrees is not. Perhaps a hookup with TelstraClear or Orcon would be prudent as 2D moves toward it's rollout of 3G services?
---
Posted by
carkitter
XT has now had it's third outage and customers are getting irate. Why would they switch from Vodafone in the first place? Why would they upgrade from 025 to 027 and on to XT - have they not learned their lesson? I struggle to have sympathy for some of these people, honestly.
When XT arrived there was a lot of nonsense floating around online about Telecom having 'changed' about 'Vodafone having become the big bad bully', about a paradigm shift in the NZ marketplace. The reality is that nothing has changed, Vodafone are still doing a great job and Telecom are still trying to get away with stuff and making excuses for their networks.
I look forward to the independent review with interest. I'm sure Paul Reynolds wouldn't have instigated it if he didn't already know it would put Alcatel-Lucent in the firing line. Hopefully we'll get some insight into the thinking behind Telecom's decision to go 850MHz, have no 2G backup and not install signal filters to prevent interference with Vodafone.
---
Posted by
carkitter
Great article about Telecom's current status and challenges
here
.