---
Posted by
defiantbeast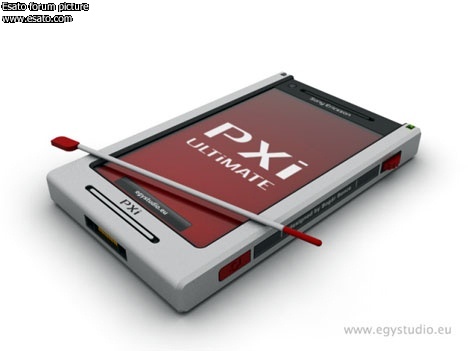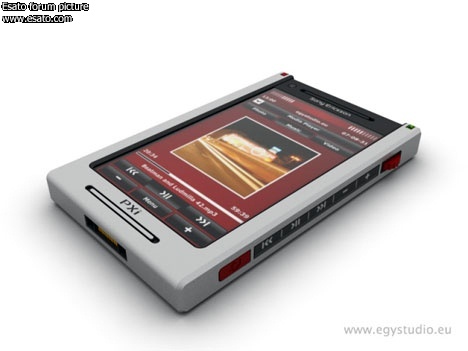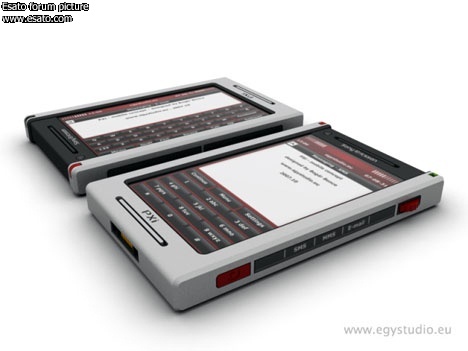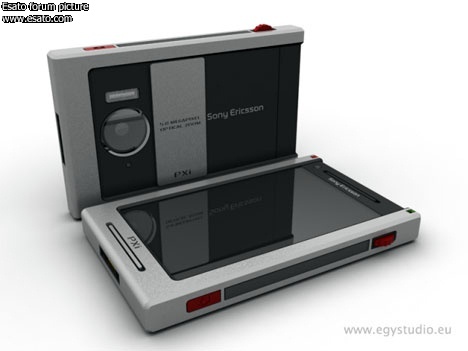 Figured i start the conversation on this one. From what i read this is a concept the SE is flirting with. Any thoughts?
---
---
Posted by
701
It is awesome! I'd love one but it looks too much like Loox...
---
Posted by
El_Coyote
Looks interresting, but i wouldnt like a phone that dont have hardware keyboards.
---
Posted by
gola
i think this has been posted before,besides,isn't that camera on the wrong end?
---
Posted by
masseur
this has been posted several times already in various threads and also has its own thread here
SE PXi
however, since this new thread has now been started and the pics are better here I'll leave this one open but move it to rumours
---
Posted by
shuja91

On 2007-11-01 14:10:14, gola wrote:
isn't that camera on the wrong end?


Looks like it...
---
Posted by
defiantbeast
Oops sorry, next time ill do a search, just figured it was breaking news.
---
Posted by
jmbillings
Looks nice but iPhoney - anyone see the Gadget Show on C5 on Monday?
Proved what i've known all along, the iPhone is pretty to look at, but to actually use it's a nightmare (and a lot of the features are poor quality too)
I'd always want hardware keys, at the very least for texting/dialling like the W960. Full touchscreen is funky looking but not friendly.
Top notch photoshops tho

---
Posted by
defiantbeast
This is from mobile-review.com :
SE PXi from Bogar Bence – concept phone for lefties [ 31-10-2007 12:09 ]
Author: Irina Turina Source: Yankodesign Translation by: Rytchkova Anja Send news to friend Discuss in forum
"Bogar Bence designer has introduced a concept of SE PXi mobile phone. The developer designed it for convenient use by both lefties and righties. The device is equipped with a 3.3" touchscreen display, which supports automatic screen orientation when rotating. You can control it with the stylus and fingers. In addition the SE PXi features a dual slot, a 5-megapixel Cybershot camera and stereo speakers. For now we have just a concept phone under the Sony Ericsson brand for left-handed users. It's not clear whether the company plans to launch the device."
IMHO the phone looks promising. I will be the first to say i hate the i-phone, its eye candy and doesnt offer anything near any other "smart phone". However the technology behind it particularly the touchscreen UI has potential. After playing with several diffrent I-phones i realized that if implemented with the right software and applications the touchscreen interface seems like a good direction for mobile phones. Just think of a full touchscreen P1i. Sure theres going to be a learning curve just like there was when we switched from type writers to computers, but its nothing that we cant overcome. i just hope that they can find a better way to implement the touchscreen qwerty keyboard.
[ This Message was edited by: defiantbeast on 2007-11-01 15:56 ]
---
Posted by
BobaFett
here are some more pix
http://www.bogarak.hu/wg_pxi/
---
Posted by
zol
Quote:
---
IMHO the phone looks promising.
---
This is not a phone, but the product of the imagination of a talented graphics designer who, however, is unlikely to have any influence on what becomes a
phone
.
---
Posted by
belialwafu
its cool but the name ultimate is not appropriate hehe..SE will not make an ultimate fone...maybe? hehe