---
Posted by
Lunion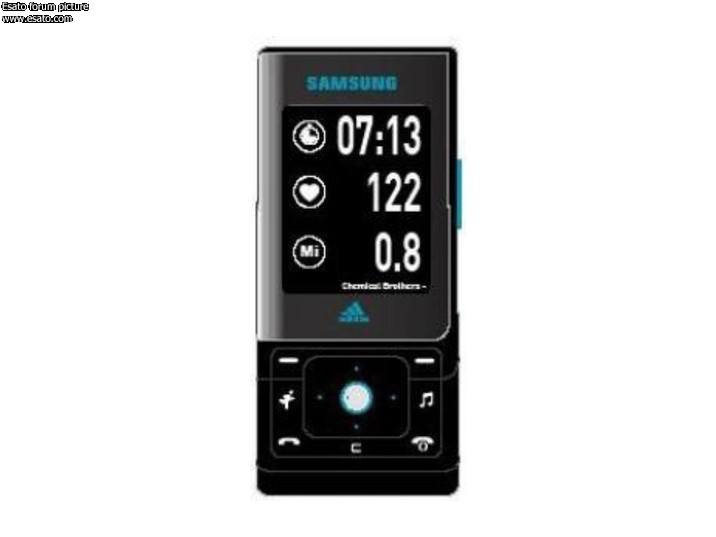 source:
http://www.tech.co.uk/gadgets[....]ts-mobile?articleid=1380584592
---
---
Posted by
belialwafu
it relates to the nike +? the one connected to an ipod and changes the song depending on the speed? Is it like that?>
---
Posted by
Lunion
not too sure mate, just found it and posted it up with a source link, thought it might intrest some people.
there might be some specs on it if you did a google search maybe?
---
Posted by
PeterKay
looks ugly

---
Posted by
BobaFett
Adidas to take on Nike+ with branded handset
"LONDON - Samsung is launching an integrated promotional drive to back the UK launch of its F110 Adidas phone, which is being positioned as a rival to the Nike+ training system.
The F110 handset, which is designed for fitness fanatics, features a heartbeat monitor and a step counter, as well as an MP3 player. It is understood that Samsung will market..."
http://www.brandrepublic.com/login/News/787789/
---
Posted by
Daedalus85
http://justamp.blogspot.com/2[....]ng-adidas-phone-live-pics.html
---
Posted by
BobaFett
"As a phone, the Samsung F110 doesn't have an awful lot to write home about - it comes with a fairly basic 176 x 220 pixel display, a 2 megapixel camera, it doesn't have 3G or GPS and it looks a little on the plain side. It does have 1GB of non-expandable memory, which makes it useful as an MP3 player and it comes with Bluetooth as well."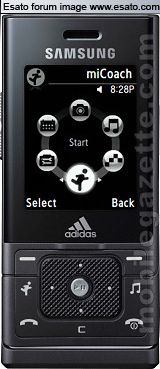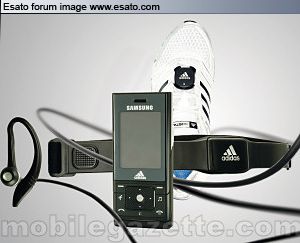 http://www.mobilegazette.com/[....]10-adidas-micoach-08x03x06.htm
---
Posted by
gola
non-expandable memory,that's dumb...
---
Posted by
Daedalus85
Looks like a pretty crappy phone in all aspects, and like Mobile Gazette pointed out, you'd have to spend a fortune on all the sensor based accessories that let you use it to it's full potential, and then it'd all be obsolete when you come to change your phone in 18 months to 2 years time.
---
Posted by
XIUYAN1
18 months or two years, I think time will be longer, provided that you do not want to give up
---
Posted by
crewlee
Looking to buy a pair of trainers for general loafing around. I have a choice of 2 in my budget.

adidas apparel
[ This Message was edited by: crewlee on 2011-04-04 05:33 ]
---
Posted by
fairen
Nice! I didn't know Samsung released a signature adidas phone