---
Posted by
fatreg
right folks..
got me a D900 t'other day so i thought id post y'all a lil fatreg biased review!!
dans le box you get..
- Handset
- Battery
- Charger
- USB cable
- Handsfree
- CD-rom
- Manuals
first impressions of it within about 5 mins are its stupdily thin. feels almost like your going to break it if you doing something a little too harsh on it..
slide is possibly as smooth as the D500 was.. menus are well fast, its got the new menu structure that you see on the E900/X820..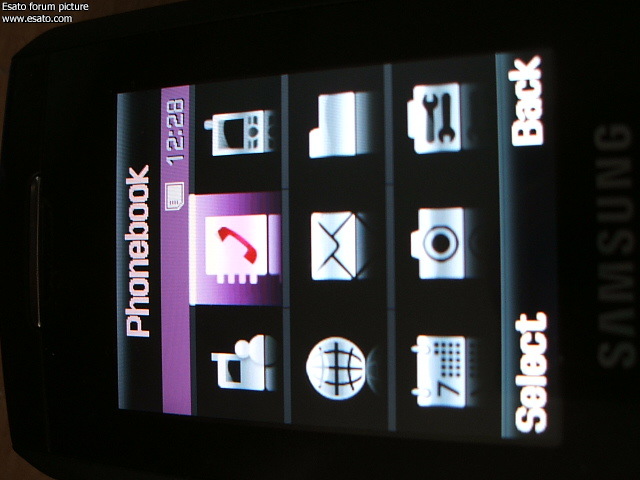 dead easy to use, normal samsung stuff. also boats quite an impressive list of features for a dinky handset.
- Quad band
- Edge
- 3Mp cam
- transflash slot
it also has a super duper sharp screen on it.. along the same lines as K800i, but the screen is dead thin..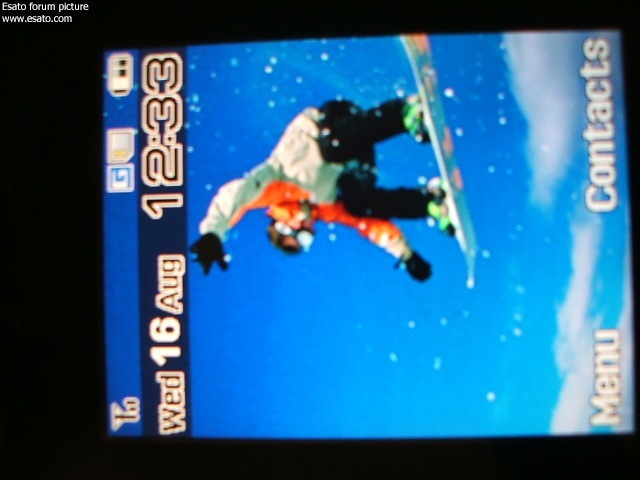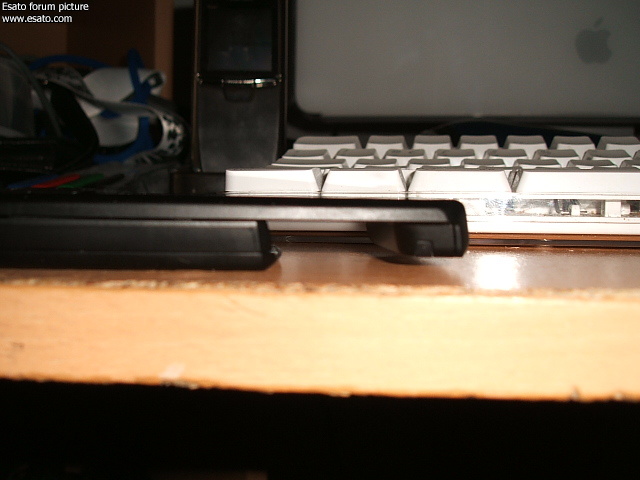 feels solid when shut just a lil concerned about when slid open..
but for a phone thinner than a RAZR what do you expect?
bottom line: for a small dinky phone. you cant go wrong.
bad points:
- Can only have 30 songs in a playlist.
- Doesn't sync with macs.
other than that its a top notch phone.
fatreg
PS pics and sample pics to follow.
_________________
"live fast, die young"
My K800i review
whats yellow and smells of green paint?............. yellow paint.
[ This Message was edited by: fatreg on 2006-08-16 16:48 ]
---
---
Posted by
amnesia
nice review. I'll post mine after I have a day of relaxation.
---
Posted by
Del
@fatreg
Nice little review mate, I'm thinking of getting one of these myself so lets hope the pictures are good

---
Posted by
richardlusty
the biggest gripe i had with the d600 was if you took a photo on high quality mode you couldnt send it via mms as it said the file size was too large (the phone was incapable of resizing the photo!) Is it still the same on this model? also the lack of 3G was a bit of a mistake by samsung on this 1 i believe
---
Posted by
fatreg
resizes it on the D900..
yeah 3g is a shame but then it wouldnt be 12.9mm thick...
fatreg
---
Posted by
AK
For those who wants a D900 with 3G: there will be a 13.5 mm thick version of D900 with 3G, exactly the same design exept for for a few mm thicker and also better video capabilities. Out in december. (bottom of the page in the following link) :
http://www.mobile-review.com/[....]month=August&day=3&language=en
[ This Message was edited by: AK on 2006-08-20 11:33 ]
[ This Message was edited by: AK on 2006-08-20 11:34 ]
---
Posted by
p900 lover
wow that is nice, 150mb of internal memory and a memory card
well done samsung
---
Posted by
fatreg
not out til december..
ill be having one of them then..
fatreg