---
Posted by
sonyadas
Hi! I would like to have the attached Butterfly theme for SE W800 converted for SE W900 with animated standby. Thank you in advance.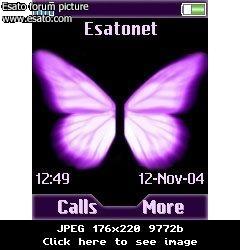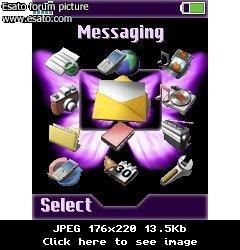 [ This Message was edited by: sonyadas on 2005-12-15 09:29 ]
---
---
Posted by
Mad_Bob
Is the W900 out yet?
---
Posted by
sonyadas
It is, in Singapore! I bought it about 2 weeks ago...
---
Posted by
Mad_Bob
I didn't know that... But I do now. I went to a phones4u shop and one of the managers had one. They are very nice looking phones, I messed around on it, although he did mention a bug with other people viewing his phone with BT on.
Hows yours.
---
Posted by
sonyadas
I don't have a problem with the BT. I own both SE W800i and W900i. The download speed is much faster for W900i as compared to W800i. Only problem is there are not many sites hosting themes for W900i at the moment. Guess I need to be more patient as the phone is still new!